Details

Category: Arts & Culture
Published: Wednesday, 28 February 2018 08:32
Written by Nita Teoh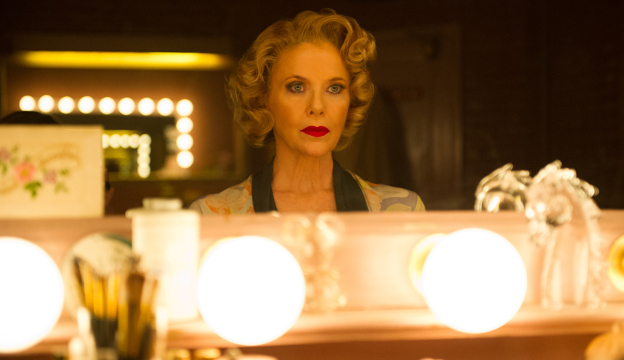 Gloria Grahame (Annette Bening)
Photo Credit: Film Stars don't die in Liverpool


"Film Stars don't die in Liverpool" is a story set in the 1970's about the passionate romance between Hollywood film star Gloria Grahame (Annette Bening) and young actor Peter Turner (Jamie Bell).
In the movie what begins as a light hearted romance deepens into a strong and enduring bond that spans over many decades. Based on the memoir by Peter Turner, the movie flits between the past and the present – as it follows the blossoming relationship between Gloria and Peter.
Gloria bathes in the limelight of her stardom and is fun to be with, though at times, Peter finds himself at times having to deal with her eccentricities and moods in their private lives. Coupled with that, he faces the challenges of his acting career which is still in its infancy compared to Gloria. Together, their intimacy deepens, as they face life's ups and downs.
This movie is a touching and heartfelt story about love and friendship, and about life and death.
It is interesting to see Jamie Bell now in his early 30's cast in this role. He shone in his performance as Billy Elliot (2000) as a teenager, and again in this one, as an adult.
It comes as no surprise that the film has been nominated for 3 British academy film awards for Leading Actor, Leading Actress and Adapted Screenplay.
Bring the tissues as you may quite possibly need them.

"Film Stars don't die in Liverpool" opens at Luna on 1 March at Cinema Paradiso in Northbridge and Windsor in Nedlands.

If you enjoyed this article, please share it!
To find out about the hottest events around Perth, follow us at @PerthWalkabout