Details

Category: Arts & Culture
Published: Wednesday, 23 January 2019 11:36
Written by Nita Teoh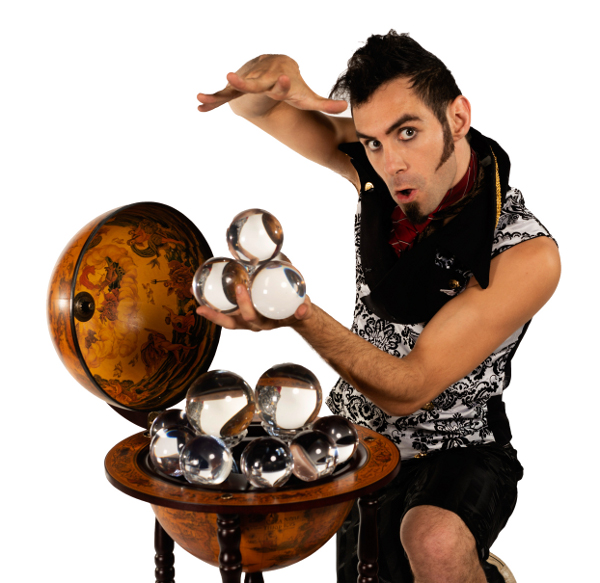 It's Fringe time in Perth! Yay!
This year, we kicked off our fringe experience watching The Quizzical Mr Jeff at the Black Flamingo in Yagan Square – a new hub this year at Fringe World Perth for 2019.

The Quizzical Mr Jeff is a Kiwi now living in Melbourne and his show at just under an hour will wow and woo audiences of all ages – whether it be families with young kids, singles, couples or seniors.
Mr Jeff is smooth and slick, with a wicked sense of humour.
His one act circus style magic show is a real charmer and based on the excited and happy responses from the audience, we could have been entertained by Mr Jeff for the rest of the night.
Floating balls, magic wands, and without giving away too much more – Mr Jeff teases, pleases and shows off his skills with much flair and style.
Beware that if you are in the audience, you might be one of the lucky ones chosen to help Mr Jeff with his fun performance. But don't worry, it's not anything too embarrassing!
Yesterday evening's Black Flamingo was a tent that was filled with lots of laughter and happy fun as Mr Jeff put on a bravura performance packed with dextrous sleight of hand, some awesome visual gags and a splash or two of magic.
So if you are after a good laugh and a fun time, Mr Jeff is one of the shows to add to your list of Fringe World Perth favourites this season.
A very warm welcome to Mr Jeff – for his first time visiting Perth and his first time at Fringe World in our awesome city.
Starting at 6pm, it's also a family friendly time slot for those with young kids.
If you are looking for the Black Flamingo tent at Yagan Square, head towards Wellington street, look for the flying merry go round, and you'll see a bunch of tents including the Black Flamingo.
If you enjoyed this article, please share it!



To find out about the hottest events around Perth, follow us at @PerthWalkabout