Details

Category: Services
Published: Saturday, 03 August 2013 16:46
Written by Nita Teoh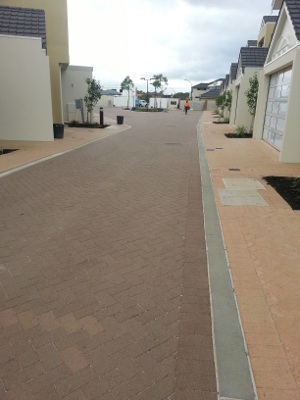 Photo Credit: Gio Cnapich, Giovanni Construction


If you are looking for a reputable company in Perth to complete a brick paving project for your home, Gio Construction is a highly skilled and professional team that is ready to meet your landscaping requirements. They are an established Perth based business specialising in providing top quality commercial and residential brick paving and landscaping services in Perth and Western Australia with over 10 years experience. No job is too small or large.

Gio Construction is able to provide the following services:
residential brick paving - for your outdoor areas, patios, courtyards, gardens
commercial brick paving - large scale projects in the metro and WA region
landscaping - for your garden areas
reticulation - for your lawns and gardens
retaining walls - for your home, new or established
One of their areas of specialisation is to provide Perth home owners who are about to move into their new home, with quality brick paving work. They are able to do the heavy lifting or add the finishing touches to your landscaping project for your garden or alfresco areas. Gio Construction is able to complete jobs north or south of the river, and covers all metro areas in Perth.


Visit Gio Construction Brick Paving Services, Perth for further information about their services, and a free no obligation quote.