Details

Category: Local Area Guide
Created: Wednesday, 29 September 2010 15:00
Published: Wednesday, 29 September 2010 15:00
Written by Lee-Ann Khoh
The historic port city of Fremantle, known to locals as "Freo", is a vibrant cultural hub, embracing both the past and present. Old buildings, carefully restored, still stand in Fremantle along narrow streets – remnants from the days before cars.
Fremantle Prison, built by convicts in the 1850s and remarkably still operating as a maximum security jail as recently as 1991, was placed on the World Heritage List in 2010. You can explore the prison and absorb its fascinatingly harsh history through different guided tours that are offered daily. At Fremantle's West End, the Round House, which served as a jail and later police living quarters for the Swan River Colony, is now Western Australia's oldest public building.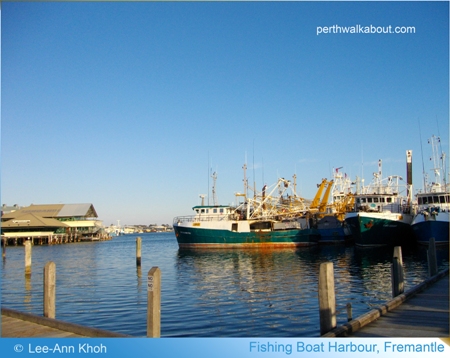 Another key part of Fremantle's history is the West Australian Maritime Museum. The distinctive main building at Victoria Quay houses the America's Cup winning yacht Australia II among other exhibits, while the neighbouring Slip Street site is home to the submarine HMAS Ovens. The Shipwreck Galleries are located in the old Commissariat building on Cliff Street.

Fremantle's more recent history includes a rich Australian rules football culture. A sculpture of South Fremantle player John Gerovich's spectacular mark (catch) over the top of his East Fremantle opponent Ray French in 1956 stands in the middle of a roundabout outside Fremantle Oval. These days the oval is home to WAFL club South Fremantle and the local AFL team the Fremantle Dockers, who train at the ground.

Across the road from Fremantle Oval is the iconic Fremantle Markets, a showcase of the city's great diversity. Open every Friday, Saturday and Sunday, the Markets allow you to sample everything from arts and fashion and accessories to seafood and baked goods and fresh fruits and vegetables. The E Shed Markets on the Fremantle Harbour are also open Fridays, Saturdays and Sundays, and feature stalls of arts and crafts, souvenirs and novelty items as well as an international food court.

Fremantle is also renowned for its support of the arts. It is home to the Fremantle Arts Centre, which has hosted numerous bands and artists and exhibitions, as well as KULCHA, an organisation dedicated to promoting multicultural arts in WA. People do not require licenses to busk in the public areas of Fremantle, encouraging a diverse range of performers to show off their talents; musician John Butler once cut his teeth as busker on the streets of Fremantle. Many public artworks can also be found around Fremantle, particularly around Kings Square in the centre of the city. These include a sculpture of wartime Prime Minister John Curtin outside the Town Hall.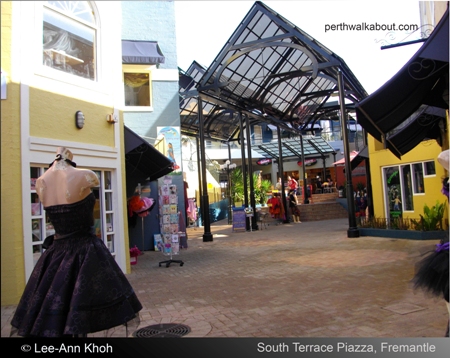 During the day, the charm of Fremantle is best experienced by exploring the arcades and side streets – such as South Terrace Piazza and Paddy Troy Mall – savouring the unique sights, scents and sounds that make up its lively atmosphere. The popular Cappuccino Strip on South Terrace features some of the best cafés in the area. Fremantle Fishing Boat Harbour features several of WA's finest seafood restaurants, including Kailis' Fish Market Café and Cicerello's, making it a premier eating destination for locals and tourists alike. Fishing Boat Harbour is also home to famous local brewery Little Creatures and a statue immortalising former AC/DC lead singer Bon Scott.

Near Fishing Boat Harbour lies the Esplanade, where you can relax under the shade of the trees or make the most of the wide expanses of grass for exercise and play.

At night, Fremantle is a popular alternative to Northbridge, with a thriving nightlife in the pubs and clubs around South Terrace.

How to get there

From Perth Train Station, take the Fremantle Line to Fremantle Station.

Visited Freo recently?

Please add a comment about your favourite Fremantle experience.