Details

Published: Wednesday, 17 August 2016 10:58
Written by Nita Teoh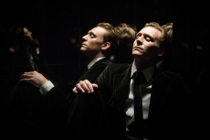 High Rise has hit the screens at Luna Leederville.
The story revolves the main character surgeon Dr Laing (Tom Hiddleston), who moves into his new state of the art apartment in the outskirts of London to leave his past behind and to make a new start. As he gets acquainted with his neighbours within the apartment complex, more than meets the eye, as he gets drawn into their intricate lives.