Details

Published: Friday, 09 June 2017 11:32
Written by Nita Teoh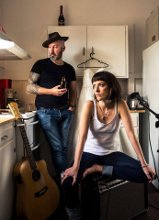 You've finally found your perfect love to propose to - or you think you have.
But if they turn down your marriage proposal, what does this bode for the future of the relationship? They say they love you but plainly don't want to get married - why would that be?
These are some of the central themes that are explored in playwright and director Jeffrey Jay Fowler's latest play The One as part of the Subiaco theatre Festival.
The One invites the audience to consider the contemporary construct of marriage and the societal norms that are associated with having a perfect wedding day.