Details

Category: Places of Interest
Last Updated: Wednesday, 13 July 2011 11:57
Published: Monday, 20 June 2011 22:32
Written by Vicki Sly
If you are looking for something different to do with your kids in Perth that won't cost you the earth then consider a visit to the science centre Scitech.

Science may not be considered the coolest subject at school but Scitech makes it both fun and educational for the young and the young at heart. It is a great place for children to learn through play.

Scitech's main aim is to make science and technology accessible and interesting, with plenty of hands-on things to do.  Potential scientists are encouraged to push, pull, turn, touch, look, listen and laugh at each of the 100 hands-on exhibits.

It has long been a favourite in my family and with the exhibitions constantly changing and evolving, repeat visits won't disappoint.

The Scitech building, which in itself is a bit of a Perth icon, has a massive dome roof and is home to a specially-built digital studio, an in-house science lab and Australasia's largest planetarium. There are also exhibitions, puppet shows, daily science demonstrations, movies and interactive experiments.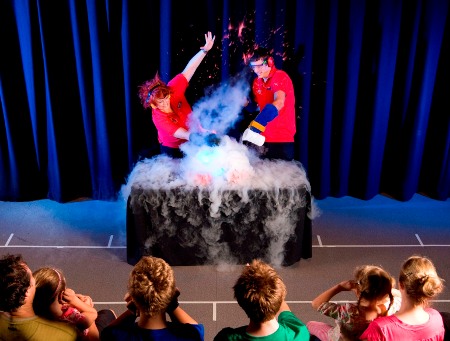 Photo Credit: Scitech/Christian Sprogoe Photography


For those who fancy themselves as detectives, Scitech's newest exhibition is bound to please. Who doesn't love to solve a mystery? "Murder Mystery in Menagerie Park" offers a break-in, a body, fingerprints and an eyewitness report. You are asked to solve the mystery using all of the techniques that real forensic scientists would use on the job. Are you up for it?

Are you an astronomer in the making instead of a detective? Find out in the Planetarium which is an indoor theatre that has a high-tech multi-media show. Here you can journey through the night sky and find out about the latest advances in space.

For the very young who are inquisitive by nature, Scitech has a special area called Discoverland. Here three to seven year olds are encouraged to explore the world of shadows and light, bubbles and mirrors as well as life under the sea. There are dress ups and puppets as well as an underwater cave and aquarium. There is even a periscope to keep an eye on things!

One of the favourites in my family has always been the science show in the Lotterywest Science Theatre.  Here you can seem daily science demonstrations carried out and they are constantly changing. Kids love to see things built, explained and then blown up for good measure!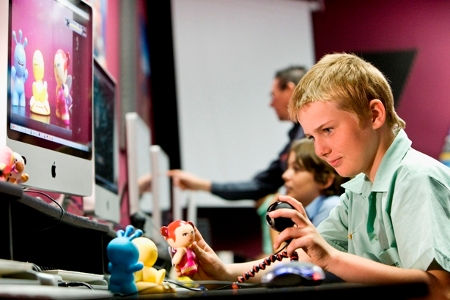 Photo Credit: Scitech


Scitech is open every day of the year except Christmas Day.  It is open on weekends, school holidays and public holidays from 10.00 am to 5.00 pm and on weekdays (except during school holidays) from 9.30 am to 4.00pm.

The cost of entry is $14.00 for adults ($10 after 3.00 pm) and $9.00 for children between four and 15 years. Children under three are free.

Scitech is located very close to the centre of Perth in the City West Centre, Sutherland Street, West Perth. From Perth City Station take the Fremantle Line to the City West Station.

If you are planning to drive, there is free parking at City West for Scitech visitors but you need to display the parking permit issued at the Scitech reception if you plan to stay longer than two hours.

Have you been to Scitech and have a story to share about your favourite science experiment?
Add your comment below.

Other Perth Walkabout Articles
Heathcote Reserve - Top Spot for a Family Day Out
Subiaco Markets offer Great Food and Family Fun

Fun Things to do with Kids in Perth for Free

Jellyfish and Ice-cream at Hillary's Boat Harbour