Details

Category: Arts & Culture
Published: Thursday, 19 November 2020 08:35
Written by Nita Teoh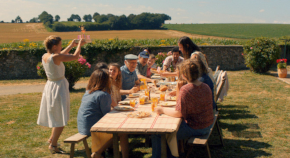 Toiling the land is no doubt a gruelling and arduous profession.

Poignantly reflected in the French film "In the Name of the Land", this highly viewed movie in its homeland tells the story of Pierre Jarjeau, who returns to his family farm to take over the reigns from his domineering and miserly father.

With his wife (his childhood sweetheart) and their 2 children, they take on the enormous challenge of trying to make the farm financially viable. We follow the roller coaster ride of Pierre and his family's life on the land – one filled with many challenges and unrelenting crisises – one after the other.