Details

Category: Events
Published: Tuesday, 28 January 2014 19:24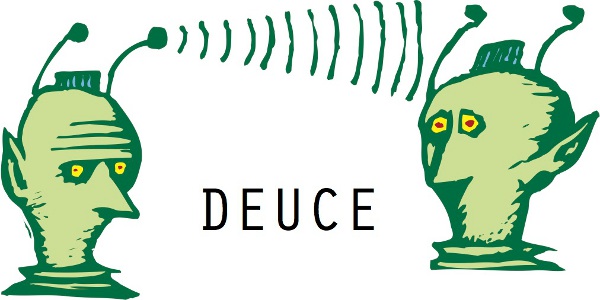 Just Improvise has introduced two courses for everyone, namely Boost and Deuce. Boost is a course for young kids, whilst Deuce is running mainly for adults. Are you ready for some learning? Read on to learn more about these courses.
We all want to focus and create positive attitudes and somehow destroy the negative ones. Furthermore, we all have an inner critic. The voice that questions, "What if something goes wrong?" Going into the New Year, it's time to retrain your thinking and to make that inner voice work for you – not against you.
It's time for a BOOST.
Drawing from the Just Improvise company philosophy of Glenn Hall (WAAPA Improv Tutor), and his crack team of positivity personified will lead you through a week of learning Improv skills, playing games and above all, establishing a mindset that will empower you, in and on any of life's stages. The week will culminate with you performing in a live Improv showing for family and friends.
"What if everything will be fine?"
You'll learn how to embrace change, to reframe failure into stepping-stones towards success, to champion imperfection, to be playful and above all, to celebrate being yourself.
BOOST - Improv Intensive for Kids

Designed for young kids, tutors Glenn Hall, Andy Fraser, Esther Longhurst, Chris Bedding and Geoff Glencross will help teens grow as positive individuals.
BOOST will be available for two age groups, one for ages 6 to 8 and ages 9 to 11. Each class will be a 1 hour class starting at 330pm for ages 6 to 8 and at 445pm for the ages 9 to 11 and will be run on Wednesday 5th, 12th, 19th and 26 February.

The classes will be held at Mount Lawley Bowling Club, Corner Rookwood and Storthes Streets, in Mount Lawley.
DEUCE: Duos Improve Course (for adults)
History is full of captivating couplings; Abbot and Costello, Martin and Lewis, Mulder and Scully, Batman and Robin, Lano and Woodley… now it's time to take your dynamic duo to the next level.
Chicago Improv legend, Joe Bill says: "When it comes to our partner, we should always be ruthlessly playful and playfully ruthless."
Whether you are improvisers, comedians, actors or all three, all duos welcome – old duos, new duos, even duos that aren't even duos yet...
Inspired by spending three glorious days with Improv emissary, Chicago's Joe Bill in Würzburg in his Duo's workshop, Glenn Hall (with Joe's blessing) brings Joe's favourite duo structures, formats and styles as well as his attention to depth of character. Glenn will also add plenty of his own ideas to the mix around the nature of your duo -- helping you explore status, relationship and objective.
You are highly encouraged to register with a partner you currently work with, are intending to work with, or you just love working with. Individuals can also enrol and we'll hook you up!
"Our job as improvisers is to enchant and horrify, because life is enchanting and horrifying." - Del Close
DEUCE: Duos held Mondays of February namely 3rd, 10th, 17th, and 24th of February 2014. The venue for the classes is in Mount Lawley Bowling Club. For you to attend this seminar, you should be at least 18 years or older and have completed Just Improvise's JUMP - Intro to Improv Masterclass. Classes usually starts at 7pm to 9:30pm and the price is $250.00.
Get the latest information at the Just Improvise website.