Details

Category: Great Outdoors
Published: Wednesday, 25 April 2012 11:24
Written by Teena Celis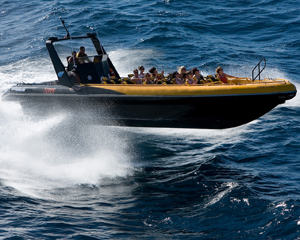 Photo Credit: Adrenalin


Perth figures among the top destinations for adventure sports in Australia, with 100,000 daily visitors. Entertainment is business in Perth, considering that the City of Perth is a major free entertainment provider for its 1.6 million metropolitan residents. What do you do in Perth to get your adrenaline going? Check out 12 great activities in Perth:
1. Go Jet Boating
Experience jet boat rides at nearly 75km/h, with incredible power brake stops thrown in along with mind-blowing wild fish tail spins and. Add some wild, fast pumping music and your heart will race till the very finish. As the throttle is pushed, your jet boat will release 25 tons of water per minute, lifting the boat into the air even as you scream.
2. Go Sailing
Go on a sailing tour and visit the several islands off of Perth, such as the Carnac Island, home of the Australian Sea Lion. You can do so much while sailing - take a break and snorkel, swim, learn sailing from the crew or just relax. Sailing is the perfect way to experience Perth with someone you love.
3. Go Tandem Skydiving
If you seek the thrill of skydiving but want to be safe, then the quickest way to experience it is while attached to a Tandem Jump Master. All you do is kit up, get some basic jump training on a mock plane and you're ready. Then the fun starts; a twenty-minute climb later, you reach an altitude of 14,000ft; then you jump into nothingness, falling at 200 kilometers plus speeds in a secure, fully monitored 7,500ft freefall.
4. Go On Aerobatic Flights
Nose dive, loop the loop, fly upside down and barrel through the skies, in a custom built Aerobatic plane in Perth. Don't worry; your aerobatics instructor will be sitting right next to you. Experience medium 'G' forces, and ask your instructor to put you through more Gs if you dare to! It's your show!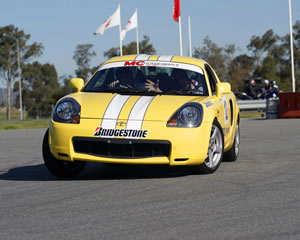 Photo Credit: Adrenalin
5. Go Rally Driving
If land sports get your gut, then try rally driving – it's just as thrilling as it is on TV. You'll be in an honest-to-goodness rally car (Impreza WRX or Lancer Evo), managing the controls, on your very own rally driving dirt track. If your driving is too delicate, get a professional to hop behind the controls and see what the turbocharged WRX or Evo can do!
6. Go Abseiling
Your adventure begins with a demonstration of abseiling techniques, and basic ground training. Then you're off on to your first abseiling adventure. You'll be directed and monitored by instructors as you move on vertical, over-hanging and rock faces higher up, at about 50 meters in height. If you are up to it, you can attempt forward-facing abseiling when you run quickly down the face of the cliff.
7. Go Water Rafting
The mighty Avon River is where some of the best rafters and kayakers head each other, especially the famed Avon Descent. Whether you raft from Walyunga National Park to Bells Rapid or from Bells Rapid to Sandleford Winery, you'll be surrounded by mind-blowing views of the surrounding landscape and challenged by grade 2 and 3 rapids.
8. Learn to fly
You can fly a plane all by yourself over Perth, accompanied by an experienced instructor, after a brief ground session. What's more, you'll even receive a certificate for piloting the aircraft! You can even go on a combat adventure flight on a CJ-6A Nanchang Chinese Trainer, while viewing the fabulous Western Australia country.
9. Explore Mitchell Falls
The magnificent waterfall is created by the Mitchell River which carves a path through the hard sandstone of Mitchell Plateau to finally cascade over layers of rock into a deep pool. Stunning displays of century-old fan palms surround the falls. The sight alone is well worth the two days of driving and 15 hours of trekking from Kununurra, the nearest town.
10. Go Hot Air Ballooning
If you want to experience the beauty of Perth from the sky, slowly, then you need to go hot air ballooning. Perth awaits you down below – the rolling hills, the countryside, the Avon River and manmade glories. Your adventure begins at dawn when gentle winds blow; you'll be in the air for an hour – an hour of blissful romance with the clouds.
11. Swim with Wild Dolphins
Swim with wild dolphins in the waters off the coast of Rockingham, 45 minutes south of Perth. The dolphins are completely wild, and you can experience the sheer joy of swimming up close and personal with these beautiful creatures under the watchful eye of experienced operators Rockingham Wild Encounters, who have been operating for the past 25 years.

12. Go Kite Boarding
Whether you kiteboard from Leighton Beach near Fremantle, Pinnaroo Point, Brighton Beach or Mullaloo Beach, Perth's sea breezes provide the best kiteboarding environment you can find anywhere. You'll find many kiteboarding schools in Perth, just in case you're a beginner and want to train up before hitting those waves.
Teena Celis is a serial guest poster who writes about travel and adrenaline filled activities. Her work has been published in hundreds of blogs to date.