Details

Category: Nightlife
Published: Friday, 17 February 2012 09:24
Written by Kat Tate
Whether you're a female traveller or a woman relocating to the west, Perth is a friendly, exciting and relatively safe city, with an abundance of activities and attractions.
Kick up your heels with the Perth Nightlife

While Perth has a relaxed beach vibe by day, by night it heats up with a thriving nightlife. Northbridge is the city's central after-hours hub, where the streets hum with clubs, pubs, live music venues and oodles of eateries. Subiaco, in the city's west, attracts a stylish crowd and boasts an array of cruisy lounge bars and pulsating clubs. A trip to Leederville will serve up a range of intimate and eclectic venues for you to explore. Sip a drink and hit the dance floor at Double Lucky, HipE Club, Niche Bar and Lounge, the Oxford Hotel and the famous Leederville Hotel.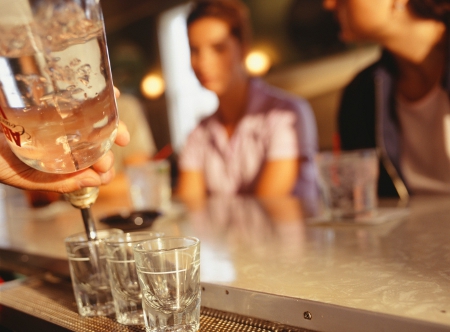 On a sunny Sunday, the beach-side suburbs of Cottesloe and Scarborough heat up for the ever-popular Sunday Sessions. At 'Cott', the OBH and Cottesloe Hotel become sun-drenched oases, perfect for sharing a beer with a new-found companion. Follow the coast south to Fremantle for a feast of restaurants and watering holes. The Metropolis, with eight bars and four chambers, provides plenty of space to dance and mingle, while cruisier spots such as The Left Bank and The Fly By Night Musicians Club offer a chilled-out experience.
When the night ends, taxis can be hard to come by. So keep your eyes peeled for an empty cab, or hop on a train or bus. Just bear in mind that many transport services end before 11pm or midnight, so check the timetable before you venture out.

Indulge in retail therapy with some Perth City Shopping

What's a trip to a cosmopolitan city without a spot of shopping? Whether you're looking for designer duds, or affordable wares, you'll find a wide range of retail outlets throughout Perth city. Many Perth suburbs feature shopping centres, such as Westfield, with a range of food, fashion, homewares and specialty stores. Head to Claremont and Subiaco for boutique buys and the latest from top Australian and international designers.
The CBD boasts an array of mid-level outlets and department stores including Myer, David Jones and Target. Fashionistas must take a trip to Enex, a glossy complex situated between St Georges Terrace and the Hay Street mall. You'll find Guess, Mimco, Lisa Ho, Calvin Klein Jeans, Jack London and other well-recognised brands inside the mall, as well as a 'food podium' for refueling after all that retail therapy. Fremantle is known for its unique wares, arts and crafts.
The famous Fremantle Markets offer a feast of finds from fine food to giftware, produce, clothing and knick knacks. It's also worth strolling along the Cappuccino Strip and poking your head in the various outlets and novelty stores.
Take a tour of the Perth Sights

With wineries, parks, beaches and the winding Swan and Canning rivers, there is much to see in Perth. Hop on a tour bus to explore the expansive Swan Valley and its abundant wineries. Cruise along the river by boat for a unique view of the skyscrapers and surrounds. A day trip to Rottnest Island is also a must and only a short ferry ride from the mainland. Hire a bicycle to pedal around the island (which takes about two to five hours), stopping off at the spectacular beaches and hidden coves. Keep an eye out for the cuddly quokkas! Rottnest is a safe haven and a popular spot for tourists, so you'll be sure to meet friendly folk on your trip, or at one of the beach-front pubs and eateries. You can stay overnight on the island, though accommodation is in high demand, so you'll need to book in advance.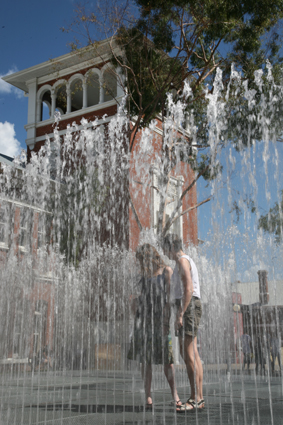 Image Credit: Jeppe Hein, Appearing Rooms, 2004 (detail).
Installation view at PICA.
Courtesy of the artist and Johann Konig,
Berlin and 303 Gallery, New York.
Photo: Pilar Mata Dupont and Tarryn Gill.

Get cultured with the Perth Arts Scene

Expand your mind and lose yourself in the wealth of art, museums and cultural attractions spread throughout the city. First stop is the Perth Culture Centre in Northbridge. Here you'll find the Art Gallery of Western Australia, which houses an impressive collection of Indigenous, local and international works. The Cultural Centre is also home to the West Australian Museum, Perth Institute of Contemporary Arts, the State Library and the State Theatre Centre. After a café stop to recharge your batteries, head across town to see a performance by the West Australian Ballet or a show at the magnificent His Majesty's Theatre. South of the city, it's worth venturing inside the historic Fremantle Arts Centre. The multi-arts organisation features unique exhibitions, live music, art classes and a quaint café. Some say the centre is haunted, as it was built by convicts and used as a psychiatric hospital until the early 1900s.
Safety Tips in Perth

While Perth is considered a relatively safe city for women, as with any destination it pays to take precautions. Keep to well-lit streets, be aware of your surroundings and ensure someone knows of your whereabouts. Approach a police officer if you need assistance, even if it's for directions. Before heading out at night, check the public transport timetables or find out where the nearest taxi rank is, so you are not left stranded in the street.
This is just a small sample of the abundant activities, nightlife, tours and attractions on offer for women in Perth. So start exploring and enjoy your time in this fun and friendly city!

Scroll below for More Related Articles.