Details

Published: Wednesday, 30 August 2017 08:15
Written by admin2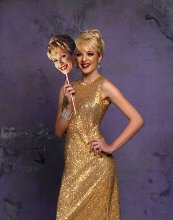 On a balmy Monday evening in Perth, The State Theatre Centre of WA was abuzz with much excitement, festivities and champagne as the Black Swan State Theatre Company unveiled its line-up of plays for the 2018 Season.
The Company have crafted a superb line up of plays and festivities for all in Perth to enjoy in 2018.
Artistic Director Clare Watson of Black Swan State Theatre Company said:
"Curating the 2018 season we began by asking the question: "What should we be talking about right now, as citizens of the world, as Western Australians, as humans? We wanted the theatre that you see at Black Swan to catalyse and contribute to the big conversations."
"Our season in 2018 is designed to encourage compassion and extend empathy and most importantly, to entertain."