Details

Category: Arts & Culture
Published: Thursday, 23 January 2020 10:25
Written by Nita Teoh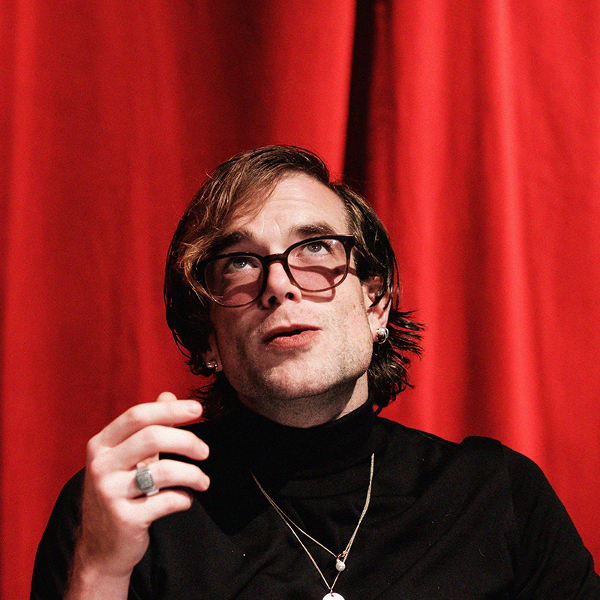 Jonny Hawkins (as Maureen)
Photo Credit: Maureen: Harbinger of Death
As I stepped into The Blue Room Theatre for their latest performance,  the nearby Perth Cultural Centre was abuzz with people partaking in Fringe Perth activities.
With the title "Maureen: Harbinger of Death", I was curious about what might be in store, with the promo materials describing the play as one that explores the themes of friendships – in particular with older women, inter-generational relationships, ageing, and death - told through a queer lens.
The audience is transported to an apartment in Kings Cross – it is a simple set with solo performer Jonny Hawkins (a WAPAA graduate) at the fore. One minute he is briefly introducing us to the character of Maureen and the next he is Maureen sitting in the lounge room of her apartment. A quick change into a dress and earrings and we are off and running.
The opening line is a real cracker and has the audience in fits of laughter. We (the audience) are offered a Jatz cracker from a biscuit tin, making ourselves right at home with Maureen.
The mood is relaxed while the humour is sharp.
Interesting stories unravel like a ball of wool...we hear how Kings Cross has changed but stayed the same. Generations have passed but it's just the same problems with different faces.
Maureen converses with the audience about her enjoyment of the simple pleasures of life and reflects on time spent with good friends who have since passed.
She is animated as she shares her stories – feelings of happiness, joy, sadness are woven throughout as Maureen recollects particularly special and poignant moments in her well lived and travelled life.
Sit down for an intimate hour in the Studio Room of The Blue Room Theatre and enjoy a good laugh and yarn with Maureen – some moments are happy and some will be sad, but always told with authenticity and a fighting spirit.
It is a unique story that is beautifully portrayed with a whole lot of heart by WAPAA graduate Jonny Hawkins whose performance of Maureen is brilliant.
Maureen: Harbinger of Death is a little gem of a production by Director Nell Ranney of Sign of the Acorn.
If you enjoyed this article, please share it!


To find out about the hottest events around Perth, follow us at @PerthWalkabout