Details

Published: Wednesday, 21 March 2012 12:25
Written by Johanna Castro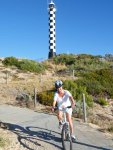 Less than two hours from Perth travelling south on the Kwinana Freeway is a place known as the City of Three Waters. Bunbury is surrounded by water, situated on a peninsula that's circumferenced by the surf of the Indian Ocean, the calmer waters of Koombana Bay and the shallow waters of the Leshenault Estuary.
Tourists and travellers are often pleasantly surprised by Bunbury, finding that it's very different to how they had probably imagined.
A City, A Port or a Tourist Destination?
It's true that Bunbury can't quite decide whether it's an industrial city, a port or a tourist destination but it does offer the best of everything.