Details

Category: Places of Interest
Published: Tuesday, 25 June 2013 10:35
Written by Nita Teoh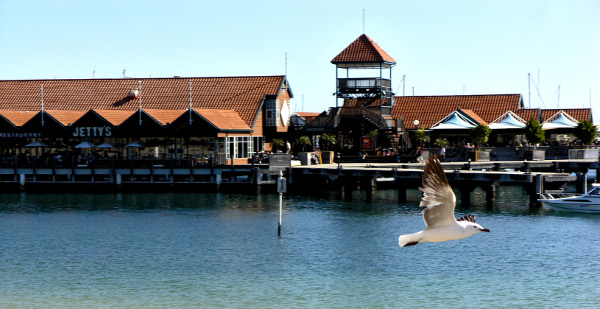 Seagull in flight at Hilarys, Perth
Photo Credit: Wikipedia/SeanMack


Hillarys Boat Harbour
86 Southside Drive
Hillarys
Hillarys Boat Harbour, a popular marina and attraction located 23 kilometres north of Perth, where both locals and visitors hang out. Hillarys is great for shopping, dining, keeping the kids entertained at the playground or beach, or just catching a sea breeze at the marina. Many of the cafes and restaurants such as Zing Cafe and The Breakwater Tavern have sweeping views of the marina, and make a great place to just chill out and relax with family and friends. Whether it is a beer, a casual meal, or a more formal dining experience that you are after, you will find it at Hillarys. You may be after a classic seaside fish and chips, or feel like indulging yourself. If you are a fan of all things chocolate, a decadent hot chocolate and churros at San Churro Chocolateria springs to mind!

The Sorrento Board Walk at Hillarys Boat Harbour offers surfing gear shops, home ware, clothing and gifts shops galore for the shopaholic in your family. And at 91 Southside Drive, you will find the home of The Aquarium of Western Australia (AQWA), which lays claim to being the largest aquarium in Australia and the 10th largest aquarium in the world. View some stunning exhibits while boning up on Western Australian's amazing marine life, and walk through the underwater tunnel to view the colourful fish, stingrays, and turtles in a living reef.

If you feel like being a dare devil, you can dive with the sharks up close and personal, while if you don't have any diving experience, you could opt for the reefwalker option to walk underwater and admire the coral reef display.

For the sea worthy amongst us, there are whale watching, diving and fishing charters to satisfy the call of the sea. For diving enthusiasts, there are some convenient diving options near Hillarys Boat Harbour such as the Boy in a Boat Reef. For visitors looking to sample the Perth local diving scene, there are a few diving schools located in Hillarys which offer diving excursions within the Marmion Marine Park.

Visitors looking to stay in this area of Perth could consider the Hillarys Boat Harbour Resort, which is found on site. This accommodation facility offers great views within a self contained and serviced apartment style setting.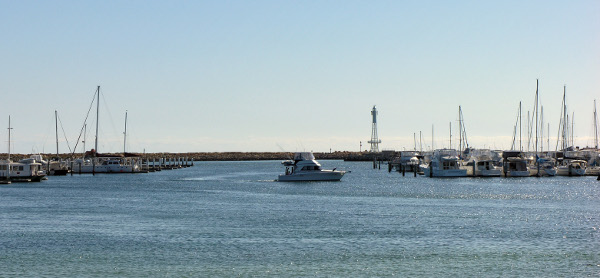 Hilarys harbour, Perth
Photo Credit: Wikipedia/SeanMack

How to Get There
To get to Hillarys Boat Harbour by car from the city, take Mitchell Freeway north, and exit at Hepburn Avenue. The trip should take around 30 minutes.

If you'd rather take public transport, catch a train from the Perth Underground on the Joondalup line, and get off at Warwick Station. Then hop on a bus for route 423 to take you right to Hillarys Boat Harbour. Embark at Stop 18868, West Coast Drive Hillarys Boat Harbour. The journey should take around 45 minutes.

For more Related Articles, please scroll to the bottom of this page.
If you enjoyed this article, please share it!