Details

Category: Places of Interest
Published: Wednesday, 28 November 2012 12:38
Written by Aoife O'Carroll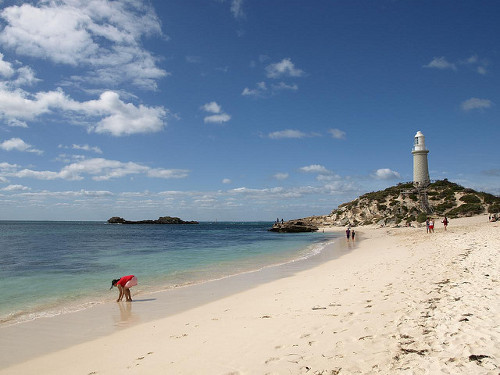 The Basin, Rottnest Island
Photo Credit: Flickr/pat_ong

With so much wide open space, a balmy climate, and a culture of outdoor living, the Western Australian capital of Perth is a wonderful place for a family holiday. Freedom is the key when travelling with children, so find yourself self-catering accommodation and don't tie yourself too rigidly to an agenda. Perth is so laid-back that it's easy to just go with the flow. Here are some suggestions for things to do in Perth for kids:
Free Range
For the ultimate freedom on a family holiday, your best bet is to book a self-contained apartment in the city of Perth or a holiday home in the suburbs. This gives you a base for your travels and, unlike a hotel room, it also means that the whole family doesn't have to go to bed when the youngest child gets sleepy! For transport to attractions outside Perth, hire a car. A 4X4 is the best option if you are planning any extended visits to the outback or the remoter areas of the coast.
Kids in the City
Let them off the leash in Kings Park, a 406-hectare green space in the heart of Perth. A wonderful patchwork of bushland, botanic gardens, walkways and grassy lawns overlooking the magnificent Swan River, Kings Park is Western Australia's most popular attraction, and a great place for a family picnic. Let them think they're Tarzan with a treetop adventure on the Federation Walkway, a 620m route, part of which traverses a stunning 52m-high glass-and-steel bridge that brings you through a fragrant canopy of eucalyptus.
The Museum of Western Australia in Northbridge is a treasure trove of dinosaur fossils, stone-age tools, meteorites, and even live frogs. Take the smaller ones to the Discovery Centre at the Museum of Western Australia for interactive displays and activities that give meaning to the collections for younger folk.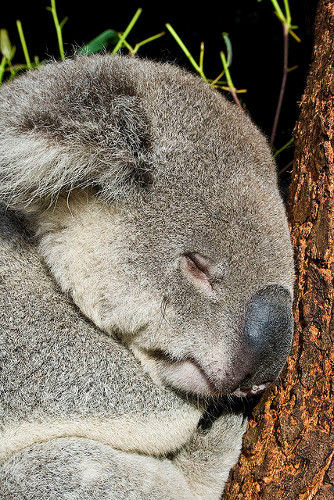 Sleeping Koala
Photo Credit: Flickr/spaceodissey

Animal Magic
Most children love animals, so watch their eyes light up with a visit to the Swan Valley Cuddly Animal Farm, a half-hour drive from Perth. Bottle-feed lambs, collect eggs, go for pony rides, and meet everything from llamas to kangaroos to calves and lambs. If you like your animals not quite so domesticated, visit Caversham Wildlife Park, also in the Swan Valley. This family-run operation houses about 200 species of animals, including koalas, kangaroos, porcupines, and emus, some of which you can feed.

Enjoy a family meal in the Swan Valley at Mash Brewery. The name might not sound too kid-friendly, but Mash has a dedicated children's' room with a good range of toys including a Playstation. If you're there on a Friday evening, children eat free when a parent buys a main meal.
Beach Bliss
Given that the best family holidays almost invariably involve the seaside, you won't be disappointed when you arrive in Perth. With some of the world's most stunning beaches right on your doorstep, there's no shortage of sand and water for you to enjoy. Watch the Indian Ocean sparkle under a deep blue sky and feel the warm southern sun on your skin at a choice of beach locations extending over 12,000 kilometres of pristine coastline.

Cottesloe Beach is ideal for a swim, surf, or snorkel. The Basin at Rottnest Island is also ideal for swimmers and snorkelers of all ages, with its sheltered, azure lagoon teeming with colourful fish. Just 40 minutes south of the city, Rockingham Beach won Perth's Best Beach Award in 2010 and offers shaded parks with barbecues, and sheltered, shallow beaches. Take the ferry to Penguin Island at Rockingham and watch the penguins being fed.

For more Related Articles, please scroll to the bottom of this page.
If you enjoyed this article, please share it!