Details

Category: Places of Interest
Published: Friday, 18 January 2013 13:43
Written by Gemma Stone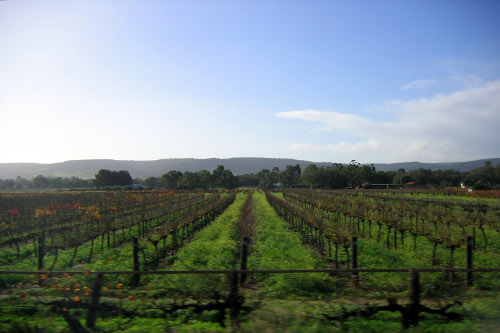 Vineyards, Swan Valley
Photo Credit: Wikimedia/Orderinchaos


This post is brought to you by Thomson.


A morning run along the banks of the Swan River, basking in King's Park in January, or heading over to Fremantle for fish and chips along the harbour; these are just a few of my favourite Perth memories. I first came here a little more than two years ago and ever since, I've been desperate to book another Australian adventure. It's definitely on my must-visit list for a 2013 holiday - there always seems to be plenty going on no matter what the season.
If you don't fall in love with the waterfront sunsets and the incredible surf, there's always the gorgeous Swan Valley with its panoramic views, not to mention all the wine. I also found it pretty tough to name just a few of the things I love about this laid-back Australian city, so I've done one better and given you my top 10 picks for what to do in Perth.
Picnic in Kings Park
It's an obvious one, and at 400 hectares you could hardly miss it, but King's Park really is a must-see. There's a beautiful Botanic Garden, raw bushland and great views to see in every direction. The best way to do it is by planning a picnic – grab a bottle of Australia's finest and settle down to watch the world go by.
The best beach in the City
Doubtless you'll hear a lot about Cottesloe, and it has its merits but it also attracts all the crowds as well. My preferred haunt is the simply named City Beach; although you'll have to hop on the bus or take a 20-minute drive. But the unspoilt peace and lovely waters are absolutely worth it.
Rottnest Island
'Rotto', as you'll be calling it within a few weeks of being here, is one of the best day trips you can do round these parts. It's got reefs a-plenty for snorkelling, seals and quokkas you can spot without getting wet and even a spot of culture if you take a stroll through the old colonial villages.
Go deep in the AQWA
There's no excuse for not exploring the underwater scene first-hand around Perth, but if you're pushed for time, the Aquarium of Western Australia will guide you through an amazingly colourful spectrum of marine life collected from all over the state.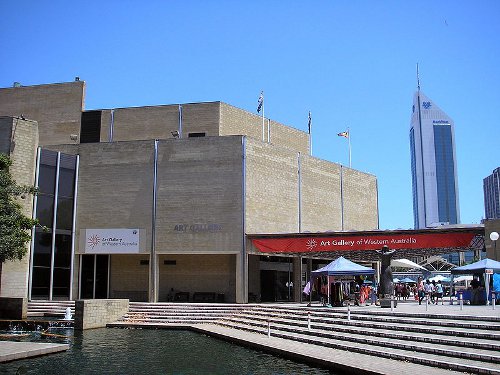 Art Gallery of Western Australia
Photo Credit: Wikimedia/Nachoman-au

Art Gallery of Western Australia
I'm into art so I made a beeline for this place early on in my trip but even if you're not that way inclined, this 1500-strong showcase of indigenous and international works will leave you dazzled. The gift shop's pretty good, too.
Jam in Swan Valley
Don't leave Swan Valley without sampling a fruity red or picking up a couple of local preserves for your souvenir stash. The gastronomy of this inland region is as much of an attraction as the lush green landscape.
Trek the Bibbulmun Track
Trek through the Eucalyptus and Wandoo woods along the Bibbulmun for some real back-to-nature action out near the Darling mountain range. I've been lucky enough to spot kangaroos and a Grey Currawong in my wanderings through WA's National Parks.
Go back in time at Fremantle Prison
If you're craving a bit of history, explore the old cells and underground limestone tunnels at this World Heritage attraction in Fremantle. Better yet, come after dark and scare yourself silly on the torch-lit tour.
Fremantle Dining
The little port town gets another mention here for the quality of its outdoor dining – try Little Creatures on the harbour for both the eats and the on-site microbrewery. Or there are always the countless chip shop options for an alfresco experience.
Northbridge at Night
Traipsing back from a Northbridge pub at dawn, with the Darling Ranges and the sun at your back is the perfect way to end a night out in the city. If I ever decide it's time to leave Perth for good, this is undoubtedly the exit I'll choose!
Gemma Stone is a travel fanatic who spent a year back-packing in Nepal. She is based in London and writes about finding budget holidays that are a little bit off the beaten track.
For more Related Articles, please scroll to the bottom of this page.
If you enjoyed this article, please share it!