Details

Category: Arts & Culture
Published: Friday, 06 July 2018 07:45
Written by Nita Teoh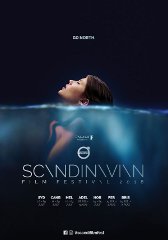 Just around the corner, a smorgasbord of films await with the Volvo Scandinavian Film Festival 2018 to open in Perth on the 19th July. The Festival will feature 21 films from across a range of countries in the Nordic region including Denmark, Finland, Iceland, Norway, and Sweden.
Our movie picks for the upcoming Scandinavian Film Festival are:

What Will People Say

Iram Haq's semiautobiographical film revolves the main character teenager Nisha (Maria Mozhdah) whose family live in Oslo, Norway. She balances two different areas of her life - enjoying the nightlife with her high school friends whilst at the same time being a dutiful daughter at home with her conservative family who originate from Pakistan. What Will People Think is an award-winning tale of the complexities of family life, community, and culture.