Details

Published: Thursday, 29 June 2017 12:00
Written by Greg Letts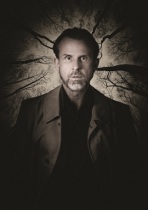 One man shows can be tough to pull off, but when I saw a familiar face in Steve Turner (Tartuffe, Dinner, Glengarry Glen Ross) take to the stage as Victor O'Meara, son of the Great Ridolphi, I knew that we the audience were in for an entertaining night at the Subiaco Theatre Festival.
The Great Ridolphi is a one hour distillation of all that is great about theatre. An intimate venue, a sparse but very cleverly put together set, a large helping of comedy along with a side portion of moving drama, along with an intriguing detective story that rattles along at a cracking pace.