Details

Published: Friday, 09 November 2018 06:50
Written by admin3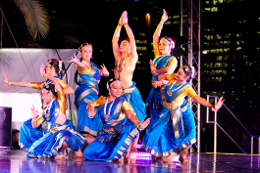 The Swan Festival of Lights has launched in Perth this year bigger and better offering an impressive line up of events to celebrate Deepavali.
Deepavali  is a celebration of the Inner Light that resides in all of us and is a joyous occasion that is observed by over one billion people across the world.
Just as we celebrate the birth of our physical being, Deepavali celebrates the positive permutations of 'Light' - hope, peace, harmony, knowledge, joy and truth – and it's dispelling of 'darkness'.

Some highlights of the Deepavali festival include the Act-Belong-Commit Swan Festival of Lights Outdoor Festival which will run over 3 days from the 9th to the 11th November.