Details

Published: Wednesday, 07 October 2020 09:28
Written by Nita Teoh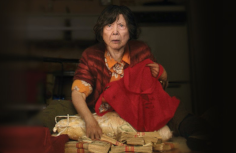 Recently in the film world, we have been privy to some enjoyable Asian American movies of the likes of Farewell (a touching grandma story) and Crazy Rich Asians (the rom com with an all Asian cast).

This time - the adventures of a feisty and stubborn grandma in Chinatown hits the screen at Luna Leederville – in the Asian American comedy "Lucky Grandma".

Tsai Chin, well known for her role as Auntie Lindo in Joy Luck Club (1993), stars in the role as an  80 year old widower "Grandma Wong", keen to live her life as independently as possible in spite of the worry of her family.

On a day that has been deemed auspicious by her fortune teller, she sets off to the casino to try her luck!