Details

Published: Tuesday, 27 July 2021 09:15
Written by Nita Teoh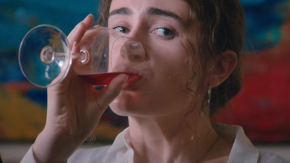 Growing up in a tight-knit Jewish family community comes with its own expectations, rules and family life. Add to that the challenges of growing up bisexual – and you've got the makings of an interesting story.

Danielle sets off with her parents to attend a shiva (a wake) after a family friend's funeral. She is a busy University student trying to juggle all the different parts of her life – studies, part time work, dealing with the pressures of parental approval, and comparison with her peers etc.

When she turns up at the wake with her parents,  she discovers that her sugar daddy is also there  – along with one of her ex-girlfriends – the relationship who her Mum describes as that sort of weird thing that happened with your friend.