Details

Category: Arts & Culture
Published: Monday, 03 October 2016 08:47
Written by Nita Teoh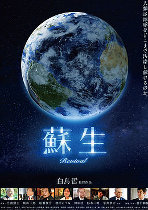 What is happening to our planet Earth?

Natural disasters including drought, bushfires, floods, cyclones, earthquakes in Australia and around the world are on the rise.

The Japanese film "Sosei – Revival" has arrived in Perth!
In this fascinating documentary, director Shiratori takes us on a scientific journey to reveal how the power of beneficial microorganisms which are the oldest organisms known on Earth, could help restore the environment which has long been polluted by human activities.