Details

Category: Arts & Culture
Published: Wednesday, 24 May 2017 09:30
Written by Nita Teoh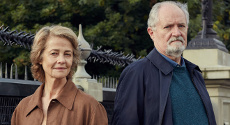 The Sense of an Ending is a poignant movie that follows the life of the key character Tony Webster (played by Jim Broadbent).
Based on the novel by English writer Julian Barnes it won the acclaimed Man Booker prize.
As the movie unfolds, a surprising event leads Tony to reflect on his younger days, especially for his first love Veronica Ford (played by Charlotte Rampling).
The story pans between his youth and time spent with his first love and peers at school, to his current life as a middle aged man leading a comfortable existence running his vintage camera shop, and on occasion, seeing his ex-wife Margaret, and daughter who is expecting her first.
As Tony explores his past, he uncovers both happy and painful memories, and reflects on the choices made from his past that have had consequences on his current life.